BRACELET / NECKLACE - light green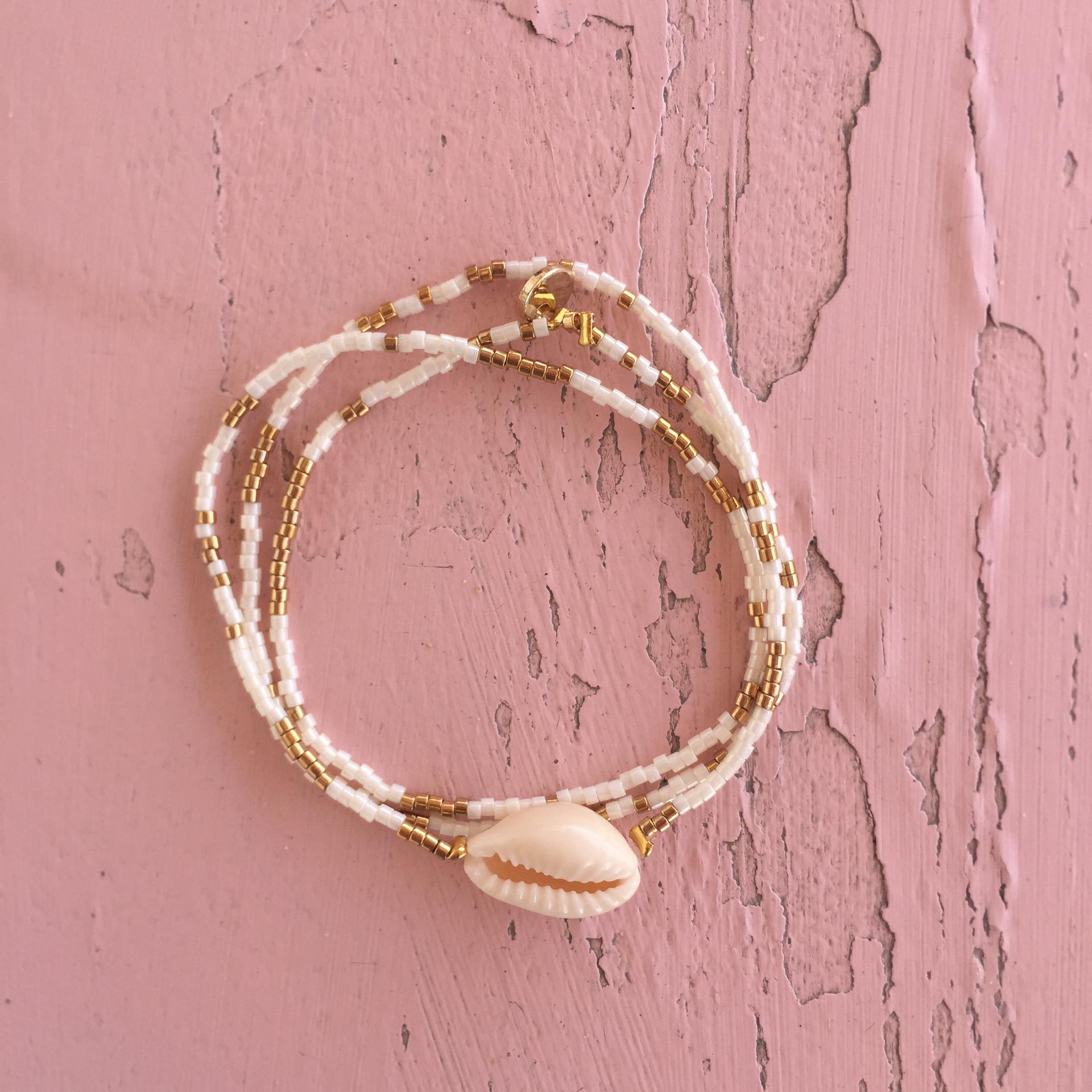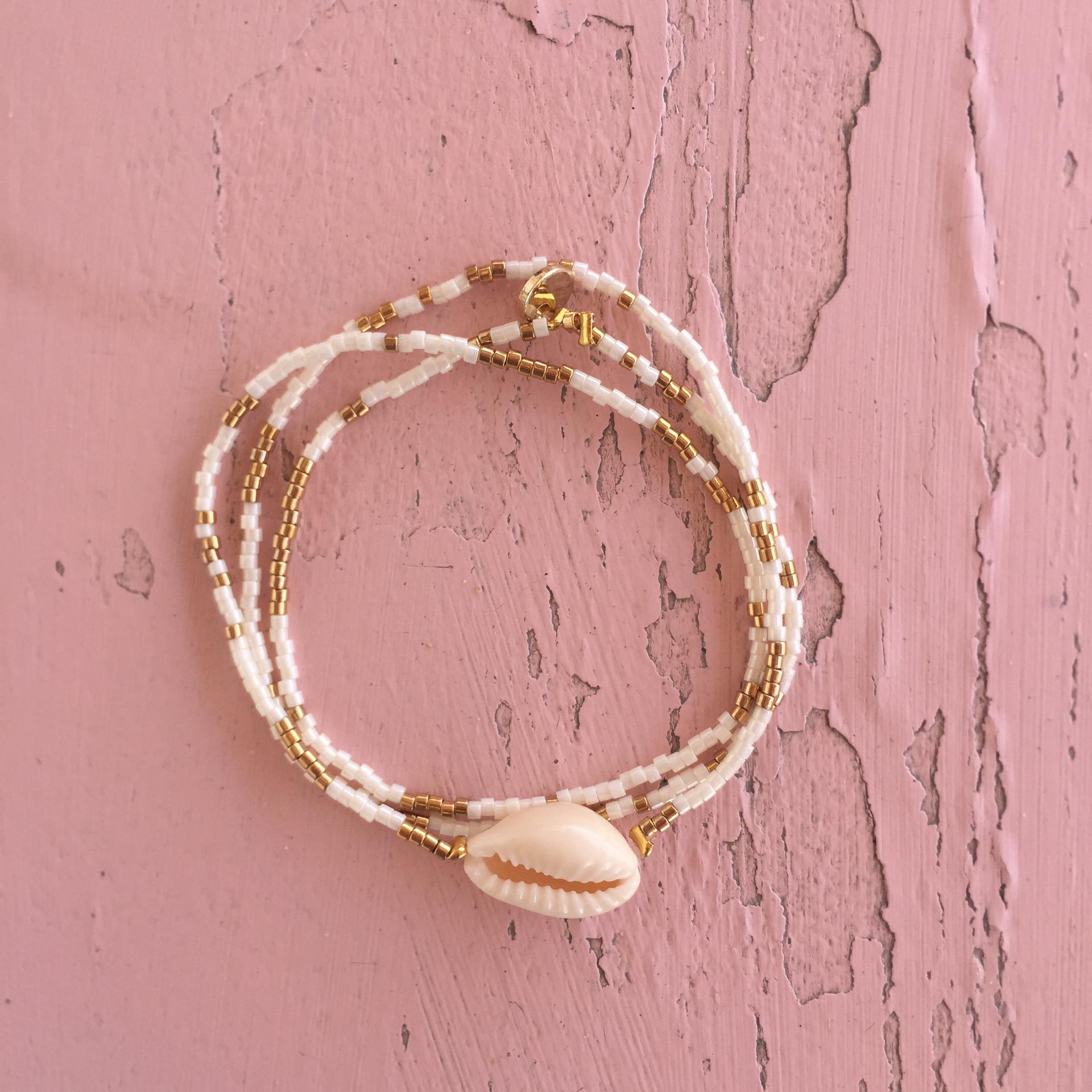 BRACELET / NECKLACE - light green
Sweet collab' with the french happy jewels designer : Hortense Jessua
Thanks to the elastic, it can be a 3 turns bracelet or a necklace… so practical ;)
Every model is handmade and unique with colored glass and gold plated beads.
Since we have it we can't leave it anymore but we recommend you not to swim with it if you want to keep the gold pearls intact.
2 colors : White & Gold for Oriane - Light Green & Gold for Aude
Based on a wrist of 17 cm.
Delivery under 10 working days
Payment : Paypal & CB - MBWay / Lydia / +351 967 936 978