MEDAL - Linda Maria Silver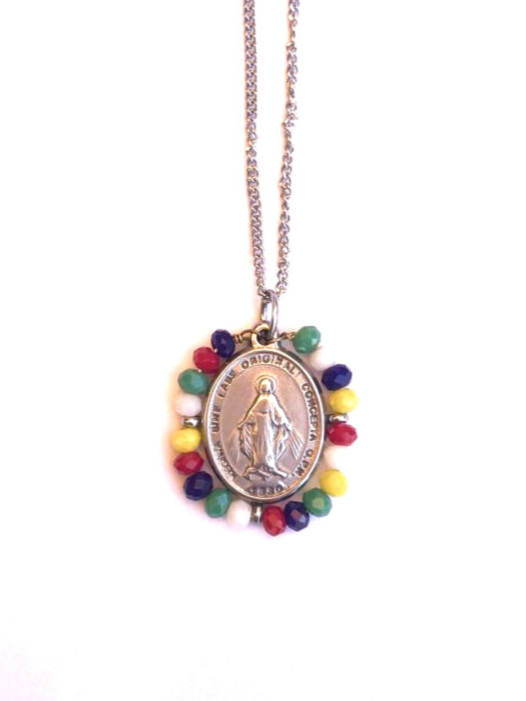 MEDAL - Linda Maria Silver
This silver medal will be your spiritual & lucky charm of summer 2019 :)
Linda Maria means Pretty Mary.
Every model is handmade in Portugal with colored glass beads and silver medal & chain.
We recommend you not to swim (a lot, but a bit is ok ;) with it if you want to keep the silver intact.
The chain is 45 cm long but with a possible extension of 5 cm.
Delivery in the week.
Payment : Paypal & CB - MBWay or Lydia / +351 967 936 978