THESPARKLEFFECT - Glitter Necklace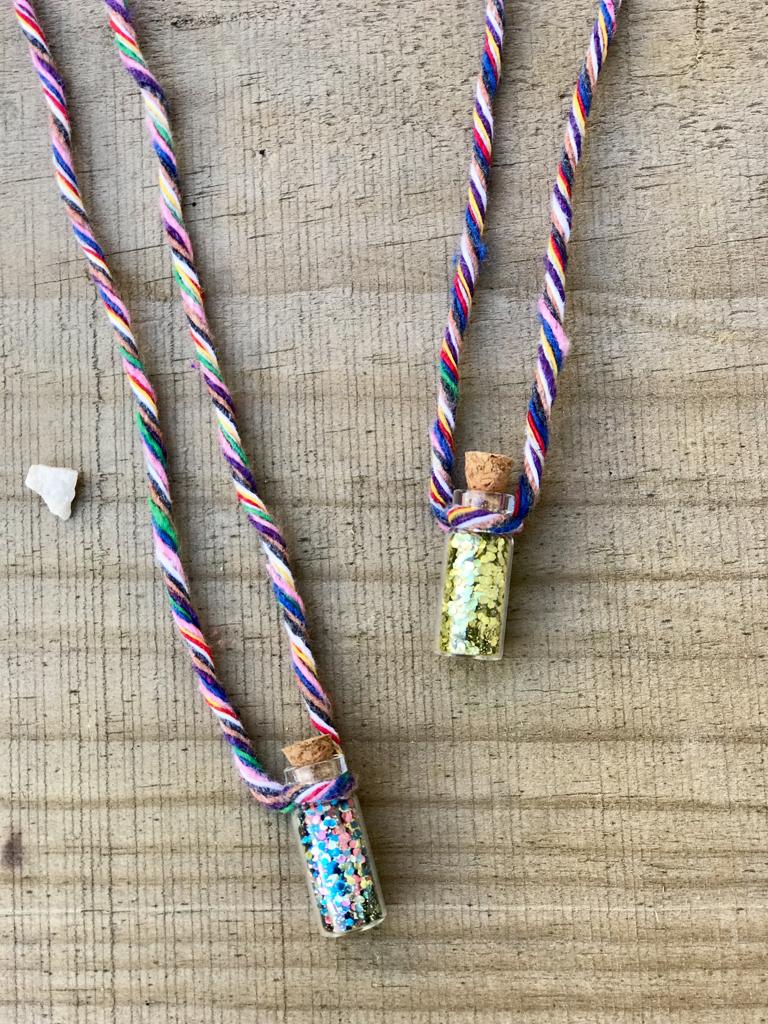 THESPARKLEFFECT - Glitter Necklace
Sparkle bright with Sparkle Necklace x Sweet Lisboa. We are the only online reseller ;)
This cute little bottle contains biodegradable sparkles, that can be applied on face and body.
It's a very cute accessory, perfect for gifts, parties, festival or a daily fairy life !!
Available in 2 beautiful color blends : GOLD or MULTICOLORS.
All of the biodegradable sparkles come in glass bottles with corks.
The laces are adjustable, max length 48 cm & 100% cotton, and colors may vary slightly from the picture.